Why do people take on a challenge | A story by Paul Mervin
- August 15, 2017
So Who am I?
I am Paul, I'm a 47 year old male from the Surf Coast in Victoria.
I am the father of two beautiful kids, I love surfing, music and living a quiet rural lifestyle away from the cities.
I have spent the last 20 years dedicated to the conservation of wildlife.
Mt Rothwell and I go way back
In the 1990's, I became aware of John Walmsley and Earth Sanctuaries and their model for conservation.
To me it was exactly what I believed, incredibly simple and true - To save Australian wildlife, foxes and cats must go.
I was first employed by Earth Sanctuaries in 2000 as a Visitor Guide, to guide potential investors, volunteers and stakeholders around the Mt Rothwell property.
I went on to fill many roles there - Visitor guide, Volunteer Coordinator, Keeper, Ranger and then Manager in 2008.
In 2008 the current owner, Nigel Sharp, took over Mt. Rothwell as the owner, and the sanctuary you know today was literally rebuilt from the ground up.
So anyway, we rebuilt everything, relocated operations into the woodlands and perhaps our proudest moment, set up and re-established the captive breeding of Eastern Quolls!
(I still have the champagne that Nigel bought me when our first quolls were born that year!)
I made the heartbreaking decision to leave Mt Rothwell in 2010 and focus on some other things, handing the reins over to Annette Rypalski, the current Manager.
Nigel and Annette, the staff and the amazing volunteers, have continued to build and expand the operation and made Mt Rothwell the leading conservation, education and research organisation that is today.
I now work for Zoos Victoria and continue my efforts to save wildlife and inspire visitors there.
So my passion for Mt Rothwell comes from the simple fact that it is a success, the model is proven, wildlife considered extinct on mainland Australia thrives there, and it would not exist without incredibly generous and dedicated people who literally put their blood, sweat and tears into saving it.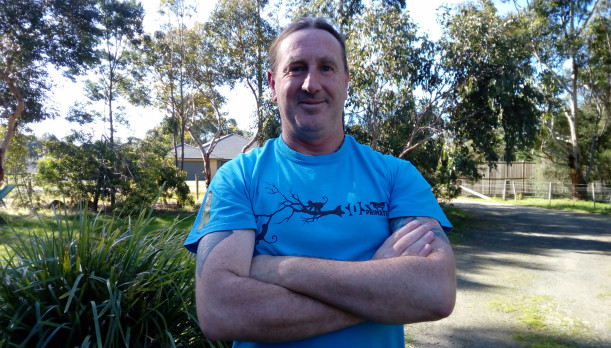 So why did I decide to do a challenge?
Mt Rothwell becomes a part of your soul and I know, perhaps better than most, the incredible people and what they have been through to save it and make it what it is today.
I also know the continuous struggle to find resources in this type of conservation, so I will always gladly and eagerly do anything I can to help
Edge Pledge is a fantastic way to help and I am more than happy to sacrifice my dignity for the cause!
I chose the three challenges really knowing that if I even dared mention shaving my head, anyone who knows me will jump on it and make me do it!
The other two challenges were things I would do if dared to, but would not be any where near as challenging as the head shave.
My hope is that by doing something genuinely difficult and challenging I will raise lots of money and give back a small gift to a place that has given so much to me.
Why I love wildlife?
Australian wildlife is simply not just the most unique, but the most endangered wildlife on the planet.
We have lost more species on this continent than any other country and we must prevent the loss of more.
We know how to save them, we know what to do, we just need the resources in the right places.
All wildlife is precious to me and through Mt Rothwell, Quolls have become one of my all time personal 'favorite' species.
They must be saved and reintroduced on the mainland to re-take their place as our top predators.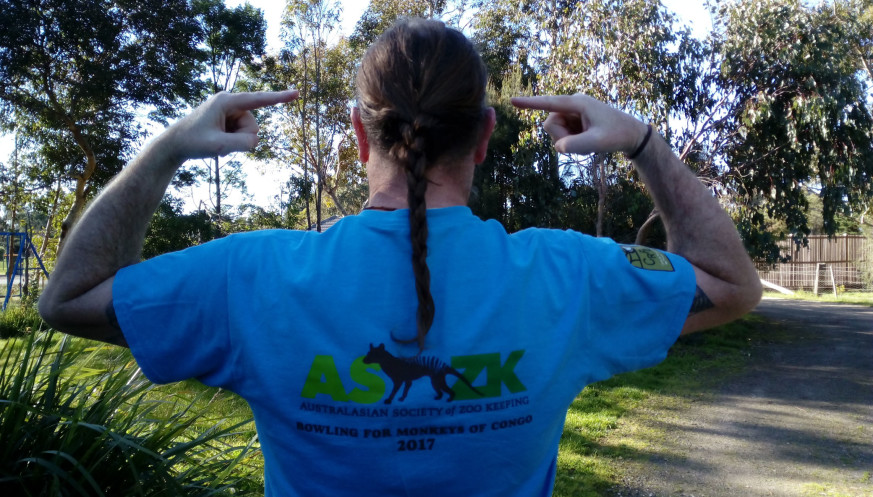 Paul's hair that you can vote to remove