3 solutions to making your online wildlife fundraising platform better
- March 20, 2017
Edge Pledge has had a hugely successful launch over 6 months ago. We know we have unique concepts that will do good things for wildlife on the edge of extinction.
The start up process continues to present challenges that are common to all online businesses and innovative ideas that are coming to life. Here we share some of our lessons with our community of change-makers, dreamers and business addicts to do what we can to help everyone be part of the solution.
It's always really important to get a fresh and expert view of how things are going from the outside. No matter how strategic you and your co-founders may be, when you are in the mud and muck of getting a start up off the ground, it's great to have a different perspective, validate some of things you already knew and point you in the right direction for improvement. It's these types of boosts that keep up the entrepreneurial energy that spurs progress.
Anthony Vyner from Likefyre (www.likefyre.com) got in touch with us through Vollie (www.vollie.com.au - super awesome volunteering platform), offering their services to review our online presence.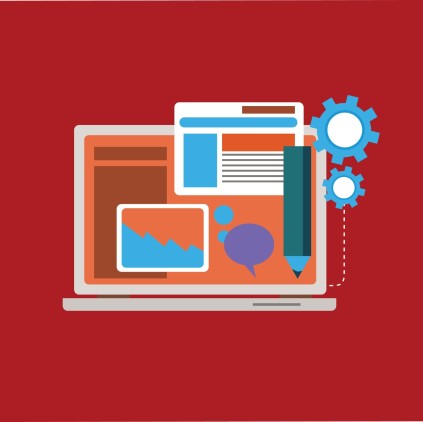 Getting people to your site and keeping them there
High bounce rates are a common challenge that Edge Pledge shares with many other fledgling sites. This has to do with several aspects of the business model, understanding the audience and the actual website itself. While some things take time Likefyre provided some data driven improvements to the home page that are easily transferrable to all websites.
Call to ACTION: We all know the call to action is a critical part of any engagement strategy. The call to action that you come up with when you first launch will most likely need refinement 6 months down the track, from a user experience perspective. Your language as the creator may not be the most effective for reaching the users mind. Currently we use "try the challenge generator" but something more direct and less cryptic is needed like "Start a Challenge". This makes sense. We know the challenge generator is cool, but it's not the call the action, it's just a cool thing we have that helps you to start a challenge.

Explaining is annoying: When you have an idea- particularly a new and/or potentially disruptive idea, there is a tendency to over-explain or over-complicate things for your user because in some ways, you might be figuring it out yourself. As a startup you will be testing your pitch for different audiences, trying different angles while also figuring out how to code the app yourself. Understand how to simplify things for the final product- the actions should be simple and you don't need to spell everything out in words- use images, icons, graphics, colors and lines to demonstrate things without adding text. This was confirmed for us through Likefyre. As a not for profit we have some generous supporters in the marketing and communication industry who will help us refine how our platform works and how to explain that without putting people to sleep or bashing visitors over the head with it.

Images: What inspires and drives us in making an impact for the environment and this is part of our unique and trusted services. Our product however is about people doing extreme and fun things to challenge themselves- this is the key to the user experience and helping people understand immediately why the should stay on the page and use our site. We are now striking a visual balance of images of people doing extreme or interesting challenges, with the pictures of the beauty of nature and animals we help people protect. We did a significant amount of work in the beginning around branding and how to create our unique aesthetic for all communication channels. Photographs are one of the most precious assets of any online business like ours. Now that we are generating this visual material through people using our product, we are able to create that amazing library of images and use them more effectively on our website. This solidifies the brand and allows people to immediately connect with the site.
We will post again with an update of how these improvements make a difference to our bounce rates for the Edge Pledge website, working with Likefyre.
Please do get in touch if you have ideas on how we can improve the website and Edge Pledge in general. We really do appreciate your input.